This Is What I Do – A Note From My Music Director
I am so excited for my concert next month! Details are steadily being checked off the To Do List and we're almost ready to go. I feel so blessed to have a wonderful team of super talented performers, musicians, and friends to share the stage with. Keep an eye out for posts about my fellow performers!
As I look at the program (almost ready to go to print), I am so thankful and a bit in awe that I have these wonderful people in my life. Here's a word from one of those wonderful people, my friend and music director, Mike Kestler:
"When Sarah and I started talking about this concert a few months ago, it was based off of an idea I'd been kicking around for about a year, so we planned for an intimate concert of our favorite songs and just hoped a few people would show up. Well, it will still be a lovely concert of our favorite songs, but the scope of the concert has grown and I'm so happy with the cast and exciting moments we've been able to add.
We'll have guest performers who've been in major productions, a couple gorgeous instruments to accompany the singers, and a song for kids 12 and under to sing on stage with Sarah (yes, the show is family-friendly, just use normal judgment since the concert is about 90-110 minutes plus intermission.)
As some of you may know, I was the friend in the audience who took the viral video of Sarah last year, so I am thrilled to announce that we have just added a special time for the two of us to tell the Hollywood Bowl story from our perspective, unedited, in a hilarious, honest way that only our families have heard. This is also the first time we've been on stage together in a concert setting, and I am so excited to bring our musical chemistry to you in this fabulous evening Sarah's called This Is What I Do.
Look for the performer spotlights this week on Sarah's website, and buy your tickets today to reserve the best possible seats for this evening!"
– Mike Kestler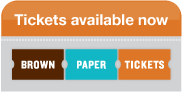 Section 1 (Advance Purchase) $18.00
Section 2 (Advance Purchase) $14.00
Handicapped-Accessible (Advance Purchase) $18.00
Lifehouse Theater
1135 N. Church Street
Redlands, CA 92374