This Is What I Do – Dustin Ceithamer Performer Spotlight
I am so excited to be onstage with this guy! He's a performer and friend that I greatly admire. The last time we did a full show together, I was in the chorus of a production he starred in and this concert will be our first time as duet partners. Until I found out he has a heart of gold, I first thought he was too intimidatingly talented to approach: writer, director, choreographer, wonderful actor and dancer and a million other things! Just wait til you meet him. I am proud to introduce Dustin Ceithamer.
Dustin Ceithamer is a southern California native who is is 6'8" ("no" he doesn't play basketball and "yes" the weather is fine). He is always excited to get to perform and sees the rich value in the creativity that musical theatre produces. Dustin is always up for an interesting day's work and so has been featured in commercials for Toys'R'Us, Comcast Cable, Blue Man Group, SureGrip and several other companies. He has also been featured on the hit T.V. show "Glee" and was made fun as a dancer on season 6 of "So You Think You Can Dance" where he learned you can't win 'em all. National/International Tours include: "Fame: The Musical" (Goody, the trumpet player), "Forever Swing" (Featured Dancer), "Sing-A-Long Santa" (Santa's Musical Friend – The Baritone), "The Zoot Suit Tour" (Tap Dancer) and Sing-A-Long Santa Korea.  Some of his favorite regional credits include: "Hello Dolly" (In The Company where he first met Sarah Ayotte), "Cats" (Moonlight Amphitheater), "Joseph and the …" (the late Kodak Theater, Hollywood), "Bye-Bye Birdie" (Heartland Players), the regional premiere of Disney's "Beauty and the Beast" (California Theater), and getting to be Puck in "Midsummer Night's Dream" (Victoria Gardens). He is grateful to be performing at the LifeHouse Theater – a place he is happy to call his theatrical home. Volunteering and working at this theater since he was 13 years old, Dustin has made life long friends, worked on and created what he considers some of his favorite shows and hopefully lost some of his bad performance habits in front of their patient audiences. He'd like to note that he is honored (and a little bit scared) to be performing with this high-caliber group and would like to dedicate his performance to Wayne R. Scott who has believed in him since he was taller than him. Thank you Sarah Horn for this opportunity! Find out what Dustin is creating next at morethanthese.com  May the peace of Christ rule in your hearts….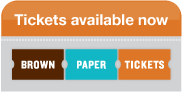 Section 1 (Advance Purchase) $18.00
Section 2 (Advance Purchase) $14.00
Handicapped-Accessible (Advance Purchase) $18.00
Lifehouse Theater
1135 N. Church Street
Redlands, CA 92374