This Is What I Do – Mike Kestler Performer Spotlight
The last (but not least) of the performer spotlights. It is my pleasure to introduce my music director and friend – the talented and wonderfully sarcastic Mike Kestler. If you haven't bought your concert ticket yet, his witty banter alone is worth the price of admission.
Mike Kestler is enjoying his Junior year at California Baptist University, where he accompanies the Male Chorale and will music direct his first show this semester: the Wallace Theatre's production of Spitfire Grill. Following a failed attempt at the accordion at age 12, he devoted his efforts to the piano and has had the privilege to direct church choirs and orchestras, tour the country accompanying college ensembles, play piano in Forever Plaid, Little Women, H.M.S. Pinafore, and Songs for a New World, andaccompany master classes by Sarah Horn and Broadway Phantom, Thomas O'Leary. Last August at the Hollywood Bowl, he shot what would become a viral video of Sarah with Kristin Chenoweth. He is very thankful to accompany her and fill the role of music director for this concert that has been a dream for several years.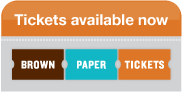 Section 1 (Advance Purchase) $18.00
Section 2 (Advance Purchase) $14.00
Handicapped-Accessible (Advance Purchase) $18.00
Lifehouse Theater
1135 N. Church Street
Redlands, CA 92374