This Is What I Do – Nolan Livesay Performer Spotlight
Nolan Livesay will be featured on the violin in This Is What I Do in several numbers with Sarah and a gorgeous duet feature with the piano.
Nolan Livesay grew up in Southern California and began studying the violin at age 8. He attended Azusa Pacific University and UCLA, where he studied violin, viola, composition, conducting, orchestration, and film scoring. His professional career began with THE AMAZING RACE for CBS, opening the door for scoring numerous independent films and movie trailers for every major studio in Hollywood.
Working as a team with his twin brother Jason, Nolan has worked as a composer, orchestrator, and conductor for numerous film, television, and musical theatre projects, including film scores by Alan Silvestri, John Ottman, John Paesano, John Bisharat, J.A.C. Redford, Nathan Lanier, numerous musicals at LifeHouse Theatre and the Redlands Bowl, concert orchestrations for Broadway composers Jason Robert Brown & Georgia Stitt, and Broadway stars Ashley Brown, Lea Salonga, Ramin Karimloo, and Sierra Boggess. Nolan is one of the assistant conductors of the Golden State Pops Orchestra, a professional ensemble in Los Angeles dedicated almost entirely to film music. Nolan's orchestrations have been performed by the Cincinnati Pops Orchestra, the Pensacola Symphony Orchestra, the Lake Avenue Chamber Orchestra, the Golden State Pops Orchestra, the APU Symphony Orchestra, and recording orchestras in Los Angeles, London, Moscow, Germany, and Bratislava. Nolan and his brother have also traveled the nation and the world with their dueling violin act "Jason & Nolan: Electric Violin Twins," with 5 albums on iTunes. As a violinist and violist, Nolan has performed with Josh Groban, Peter Cetera, and John Williams, and has played numerous musicals, including the national tour of PHANTOM OF THE OPERA as concertmaster.
Recent orchestration projects include X-MEN: DAYS OF FUTURE PAST (20thCentury Fox), COSMOS: A SPACE-TIME ODYSSEY (Fox/National Geographic), NON-STOP (Universal), CRISIS (NBC), HOW TO TRAIN YOUR DRAGON (Cartoon Network series), THE MAZE RUNNER (20th Century Fox), and JACK THE GIANT SLAYER (Warner Bros.).
Nolan lives in Burbank with his wife, actress and vocalist Lisa Livesay.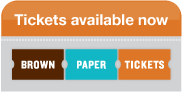 Section 1 (Advance Purchase) $18.00
Section 2 (Advance Purchase) $14.00
Handicapped-Accessible (Advance Purchase) $18.00
Lifehouse Theater
1135 N. Church Street
Redlands, CA 92374